Company Profile
Company Name
Accessory Marutaka Co.,Ltd.
Company Name
Design and manufacturing of accessories, costume jewelry
Design and manufacturing of general merchandise and promotion products
Design and manufacturing of mobile phone charms, smart phone accessories
CEO
Kazutaka Naoi
Founded
January, 1925
Incorporated
February, 1990
Capital
10,000,000 yen
Sales volume
1.262 billion yen (consolidated sales, December 2018)
number of Employees
50
Corporate Address
1-8-10 Honjo, Sumida-ku, Tokyo
Tel: +81-3-3625-1587 (Japan)
FAX: +81-3-3623-7876 (Japan)
Memberships
Tokyo Doyukai, Zenkokuhoujinkaisourengou (National Federation of Corporate Taxpayers Associations)
Hours of Operation
9:30 am – 6:30pm Monday to Friday
Closed on weekends and holidays
Hours of Operation
Qingdao Marutaka Jewelry Co.,Ltd. (Location: Qingdao, Shandong Proviince, China, # of employees : 40)
Company History
| | |
| --- | --- |
| January, 1925 | T. Naoi, who became the first president, founded Naoi Accessories in Honjo-district (Sumida-district), as a professional specializing in hairpins, ornaments, and ribbon fasteners. |
| October, 1964 | K. Naoi (second president, now the chairman), personally opened Marutaka Accessories in Honjo, Sumida-ku. |
| August, 1976 | Newly established the headquarters and sales office in Honjo, Sumida-ku. |
| March, 1990 | Changed the company name to Accessory Marutaka Co.,Ltd. |
| July, 1991 | New, 6-story corporate building is built at 1-8 Honjo, Sumida-ku. |
| January, 1998 | The company enters the mobile phone accessory market. |
| October, 2004 | K. Naoi becomes the third president of the company. |
| March, 2011 | Established a China office (QINGDAO MARUTAKA CO.,LTD) in Qingdao, Shandong Proviince, China |
| September, 2012 | The factory in China was renamed (Qingdao Marutaka Jewelry Co.,Ltd.). |
Our message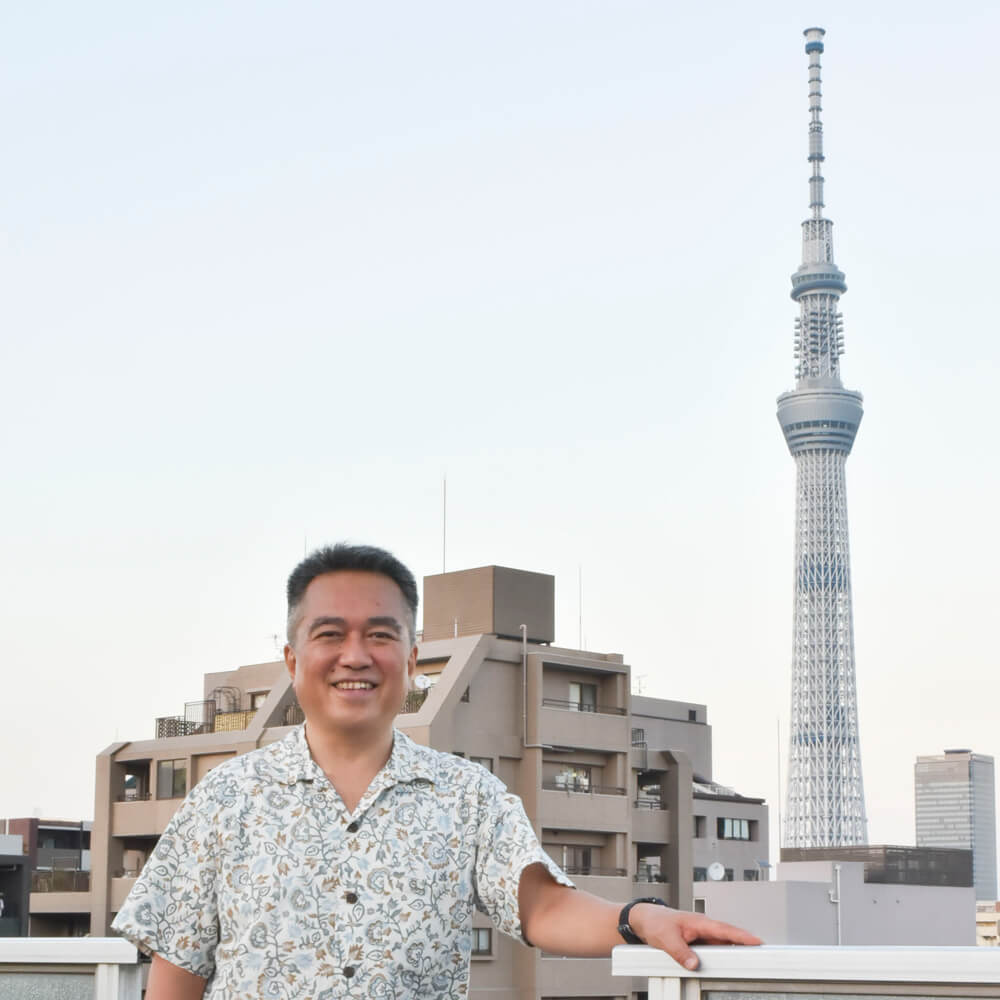 Business Philosophy
To improve self human nature through our business, and to create a "better company" with every employee, and become happy with everyone involved

People work to feel fulfilled. Nobody can live alone. We all feel the sense of fulfillment and grow by being appreciated, knowing we did something for someone else.
When people grow, they are able to look around and become grateful to others.
And by appreciating each other, we nurture relationships, and our organization becomes a great company, enriching people's lives.
To become happy, it's not about becoming wealthy or become famous, but it is about working hard for the people around us, feel appreciated, and appreciate people's happiness.
Profit will follow if we're happy.
Corporate Vision
To become the company that brings smiles to our customers, is appreciated and trusted by our customers and business partners the most in Japan.

Accessory Marutaka Co.,Ltd.
Kazutaka Naoi (CEO)