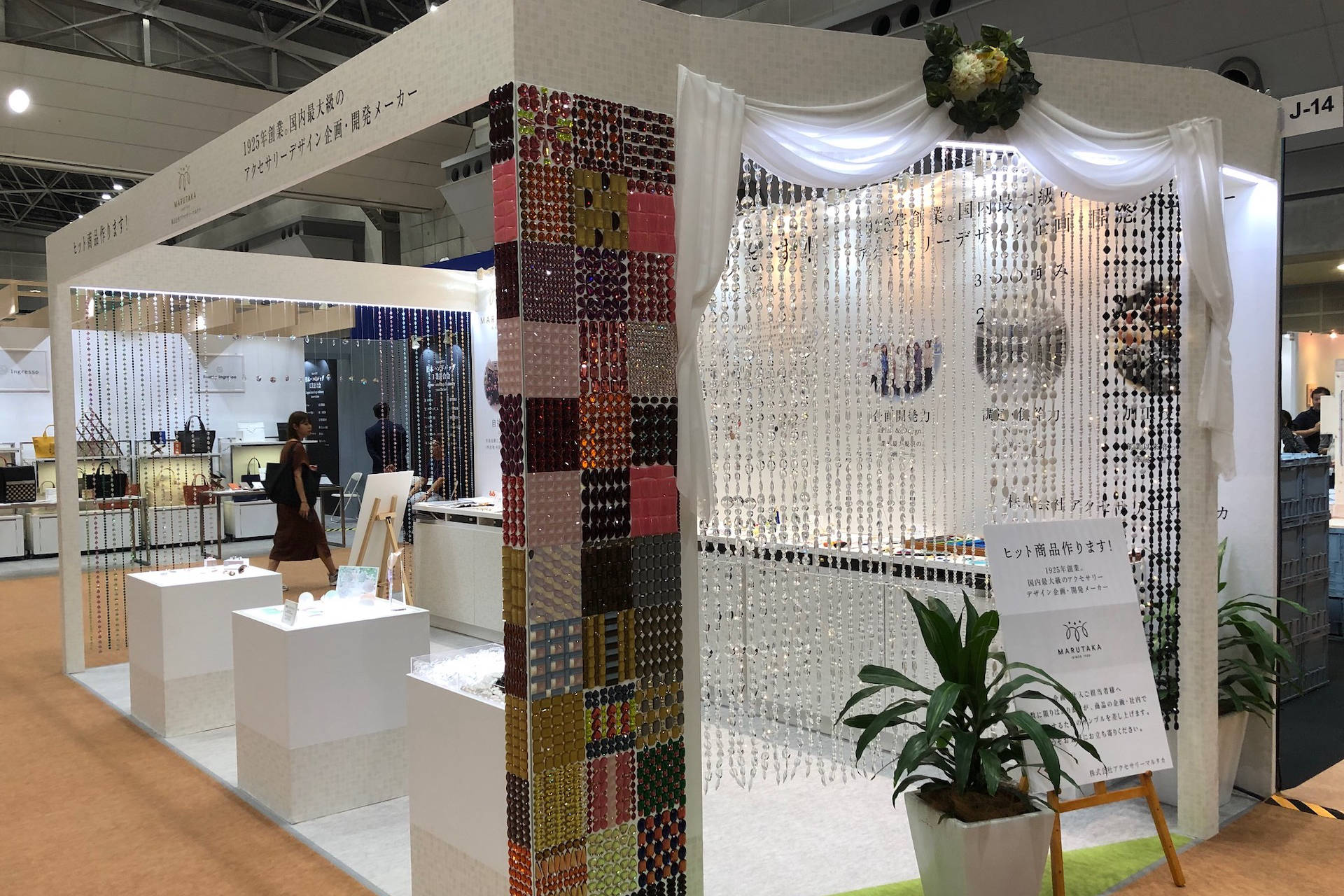 With accessory technology as our backbone, seamlessly guiding you through design, development, and delivery
As your partner, let your imagination become a reality
Over its long history spanning a century, Accessories MARUTAKA has acquired valuable experience, allowing us to have a solid track record of achivements in the industry. Further, with a large organization size, we are able to provide consistent and thorough support to our customers every step of the way, from planning, development, manufacturing, shipping, to follow-up support. MARUTAKA can make your imagination become a reality! No one surpasses our process of development from beginning to final product.
01
3 Strengths of MARUTAKA
Planning and Design
Carrying the largest accessory design planner team in the industry
Every single one of our 10 design planners have unique and different experience and strengths, able to cover a diverse range of projects.
We spend the time to completely understand your request and preferences, and we plan and design a product by applying our knowledge and skills.
We're confident that we can provide you with ideas that are truly innovative.
Procurement and Supply
Procurement network that spans the world
We respond to each customer's needs by being able to conduct our procurement not just from Japan, but from Asia, Europe, and Americas, using our own network of partners, which allows us to choose from a huge variety of materials.
Processing Technology
Manufacturing and processing technologies we've acquired since our founding
We're flexible and we use traditional skills of our professionals as well as the advanced state of the art technologies to create a product that's truly unique and innovative.
Because we MARUTAKA has mastered the skills of the trade, we are able to collaborate with technicians to develop products, while maintaining high quality.
Quality
Over the last 100 years, we have worked closely with technicians to improve our processing technology. In addition, our stable production capabilities are backed by our track record. Further, we conduct thorough QA processes. They all contribute to providing our customers with high quality products.
Value
We have a unified process for our global procurement, allowing us to acquire best quality materials that exceed our highest standards. By continously providing assistance through planning and design to production, QA, and delivery, we're able to provide the highest value.
Delivery
Each area will have an assigned staff member for proper management.
We take care in packaging and QA, and coupled with appropriate supply system, we're able to deliver products on time.
03
Our areas of expertise
Specialties
We are able to create original products utilizing metals, material combination, and processing technologies, but we're also able to help you develop your original products using various processing methods including casting, press, cutting welding, assembly, color coating, plate coating.