Our specialties
We develop your original products using various processing technologies, metals, and various materials. We are able to utilize various processing technologies including casting, pressing, cutting, welding, assembly, coloring, and plate coating.
Accessories
Ornaments and accessories utilizing detailed and advanced technologies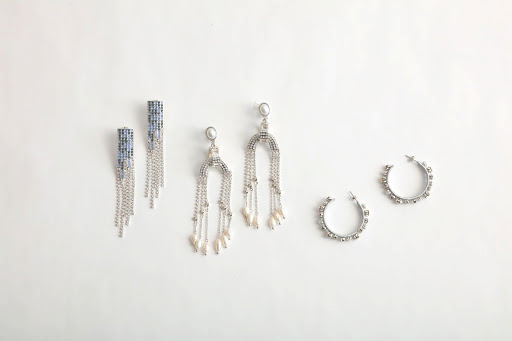 Earrings
Processing: PR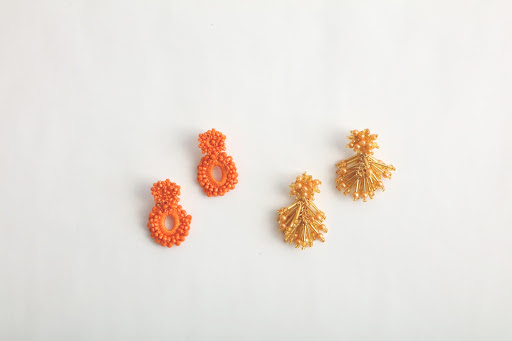 Piercing
Processing: Bead knitting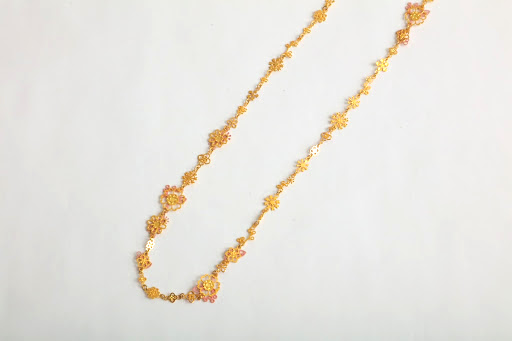 Necklaces
Processing: Etching/GP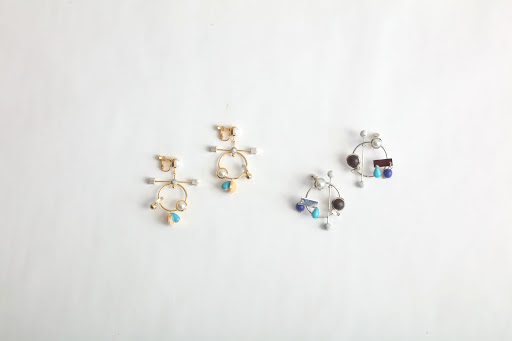 Earrings
Processing: Brazing/GP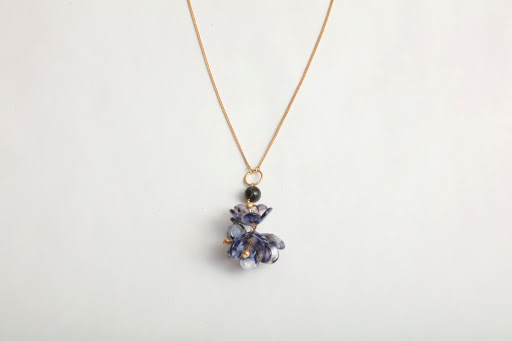 Pendants
Processing: GP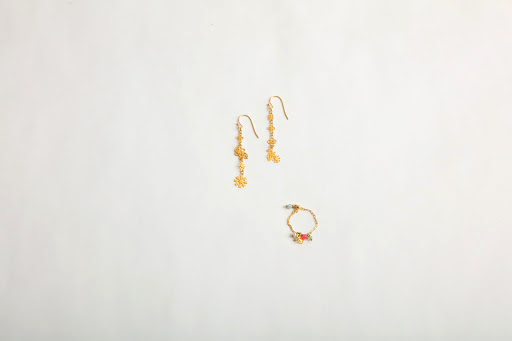 Piercing
Processing: Etching/GP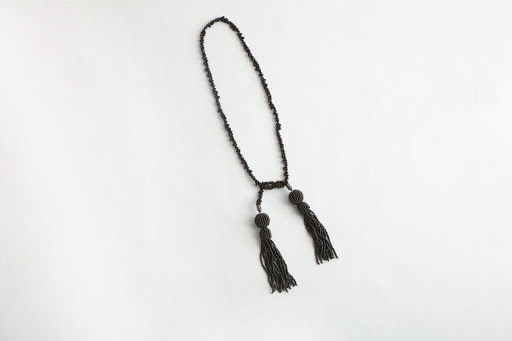 Lariat
Processing: GP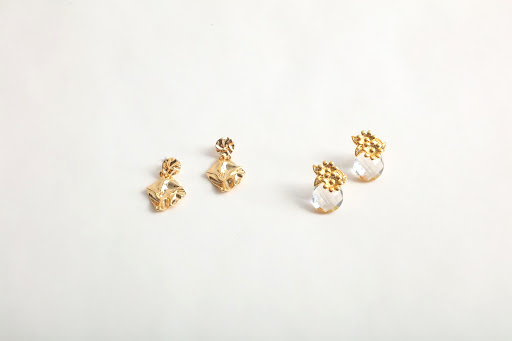 Piercing
Processing: GP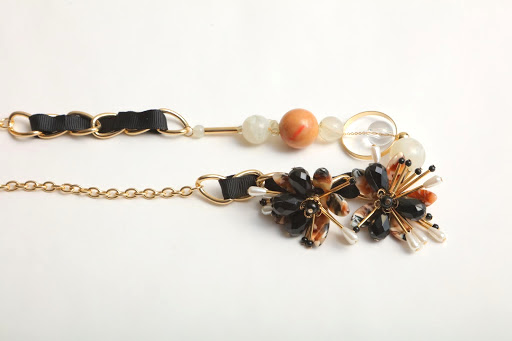 Necklaces
Processing: GP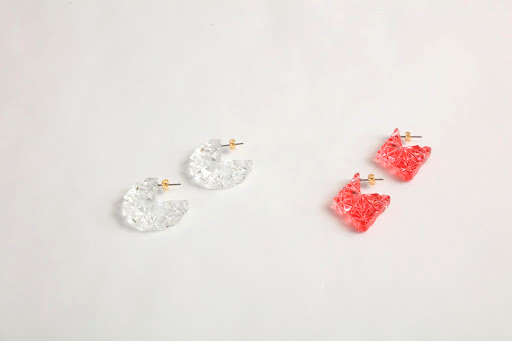 Piercing
Processing: GP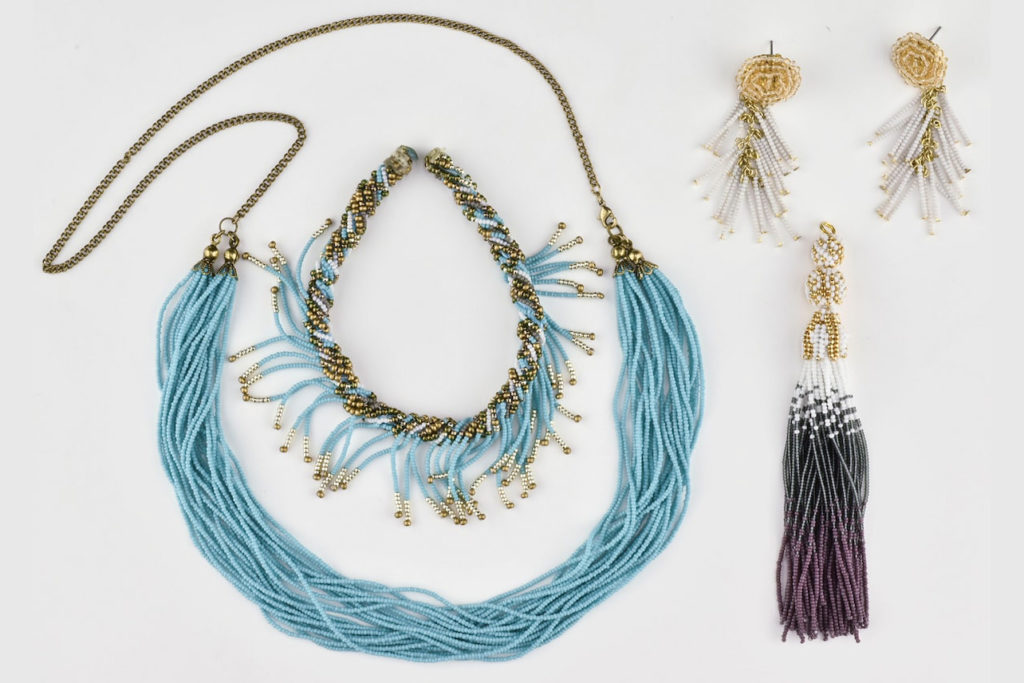 Micro seed beads

Application
Our products often take advantage of fine details that are unique to accessories. We also fully employ design and processing technologies we excel at. That's how we are able to undertake planning and development in various fields, working on products such as character goods, interior goods, and smartphone accessories.
Fashion goods, charms,
and game-, anime-,
and character goods
We manufacture bag charms and hair accessories using various materials such as synthetic resins, and fabrics.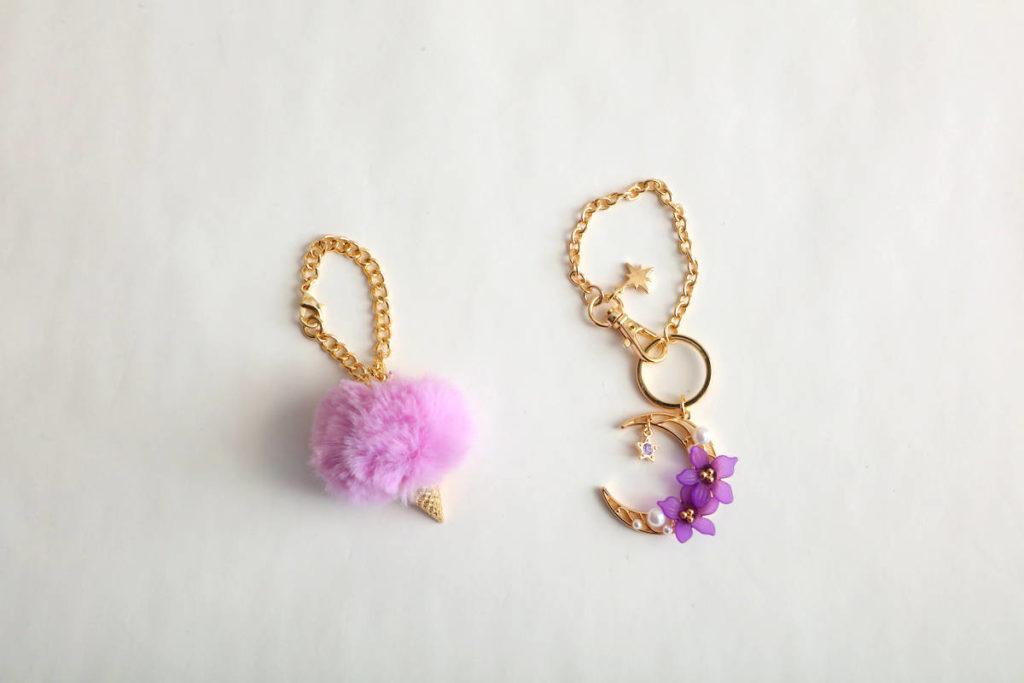 Bag charms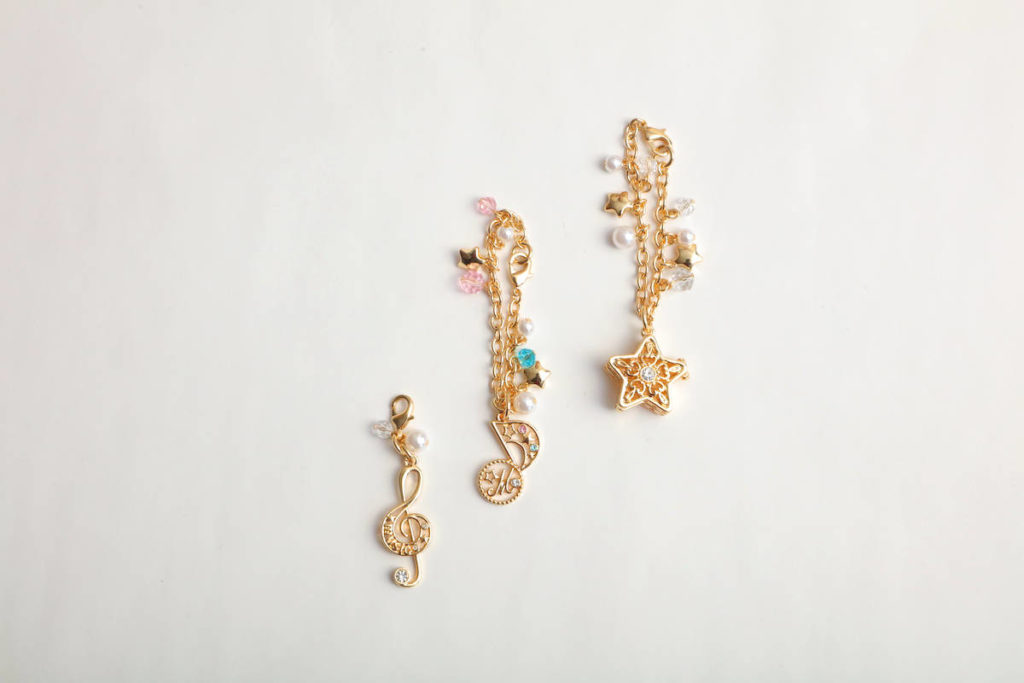 Bag charm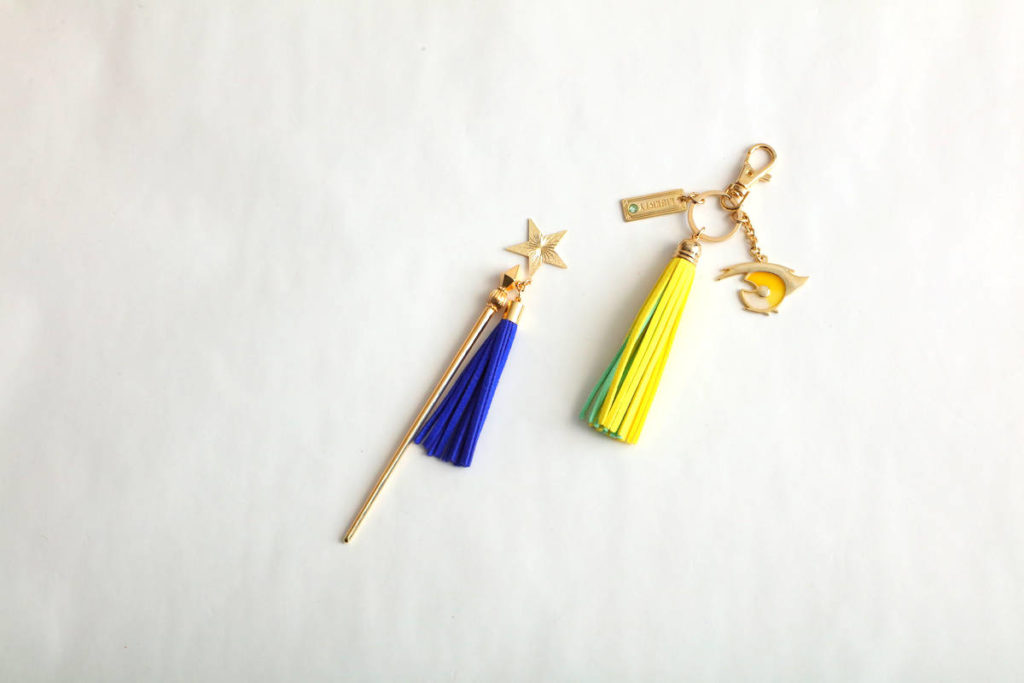 Key chains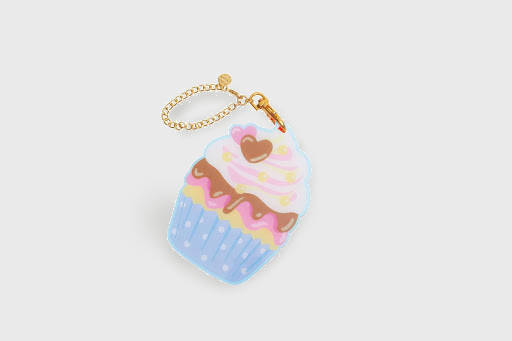 EIC card cases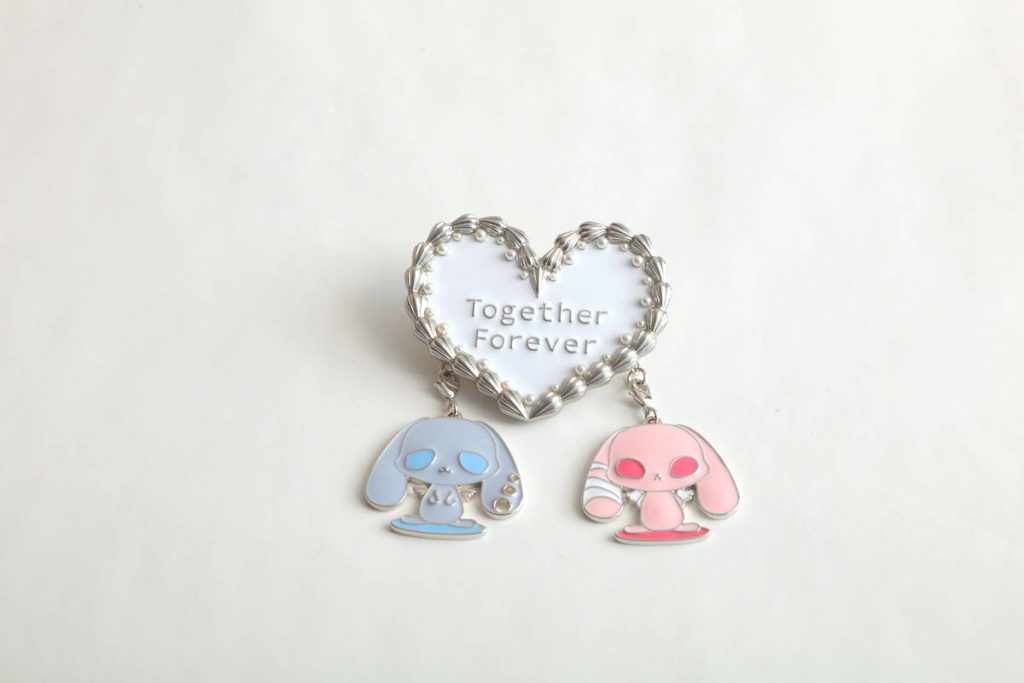 Brooches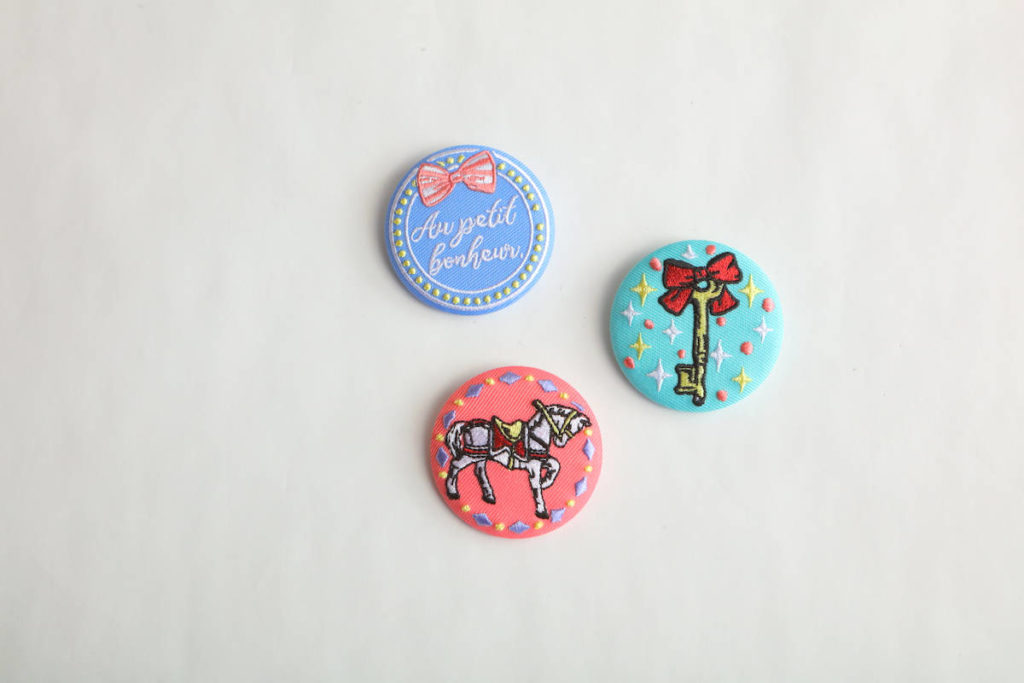 Embroidery pinback buttons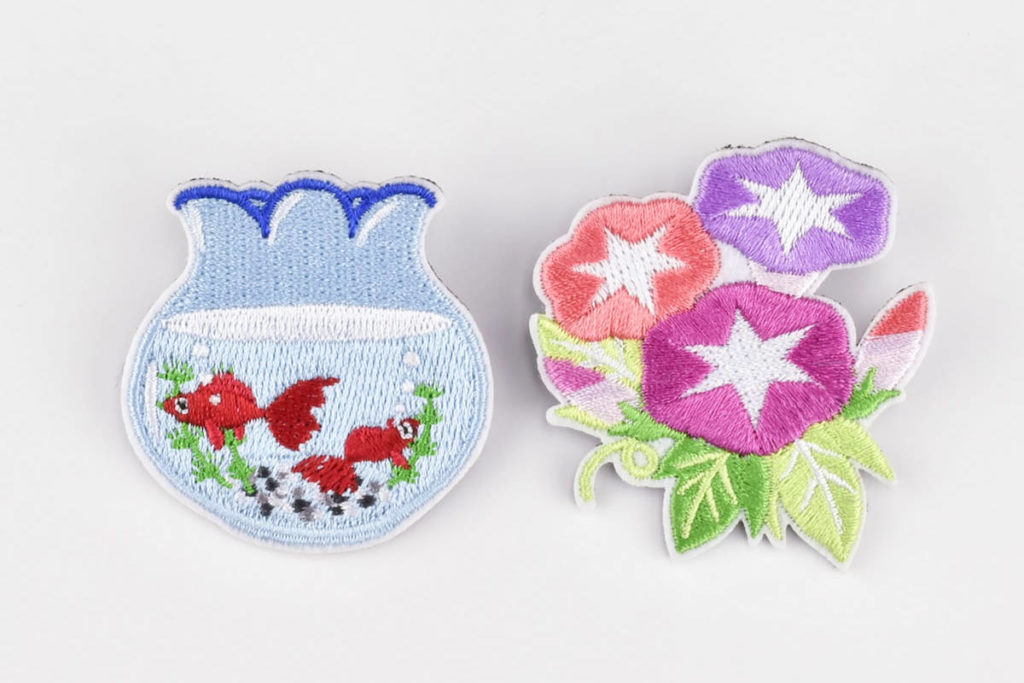 Embroidery brooches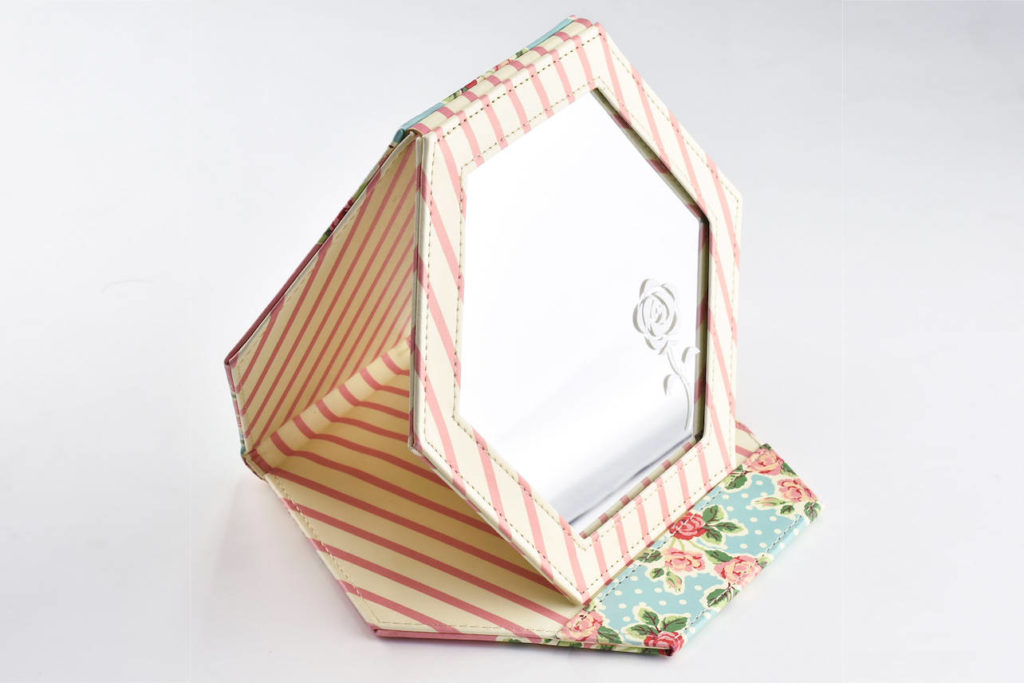 Standing mirrors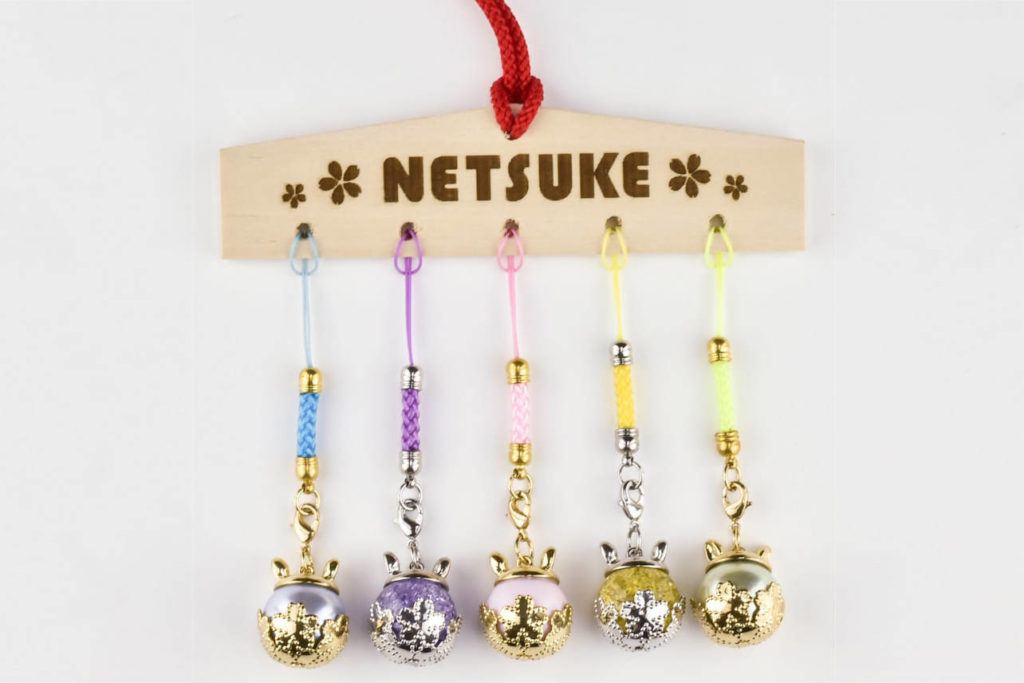 Braided keychain strings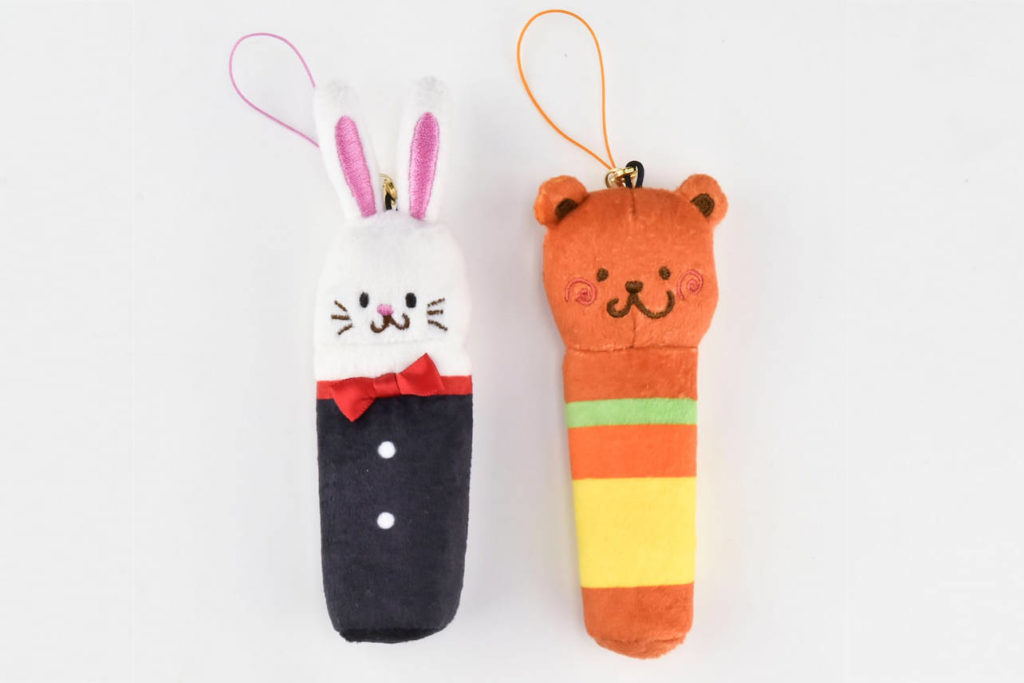 Accessory containers
Interior goods
Luxurious and detailed designs made possible with special metals
We are able to provide products that are far beyond the level of interior goods.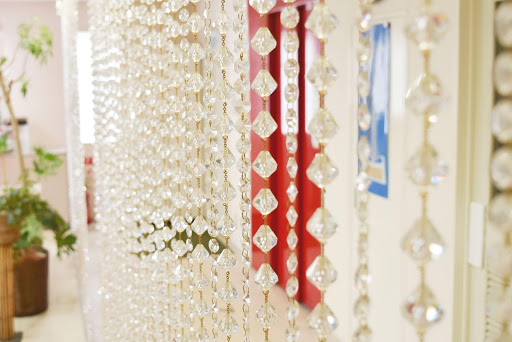 Crystal Glass Beads Curtain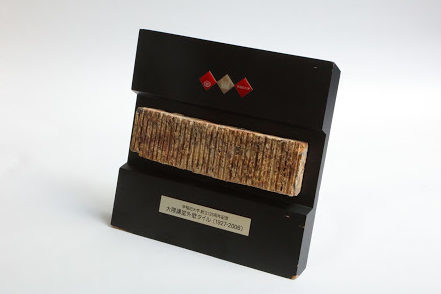 Commemorative Plaque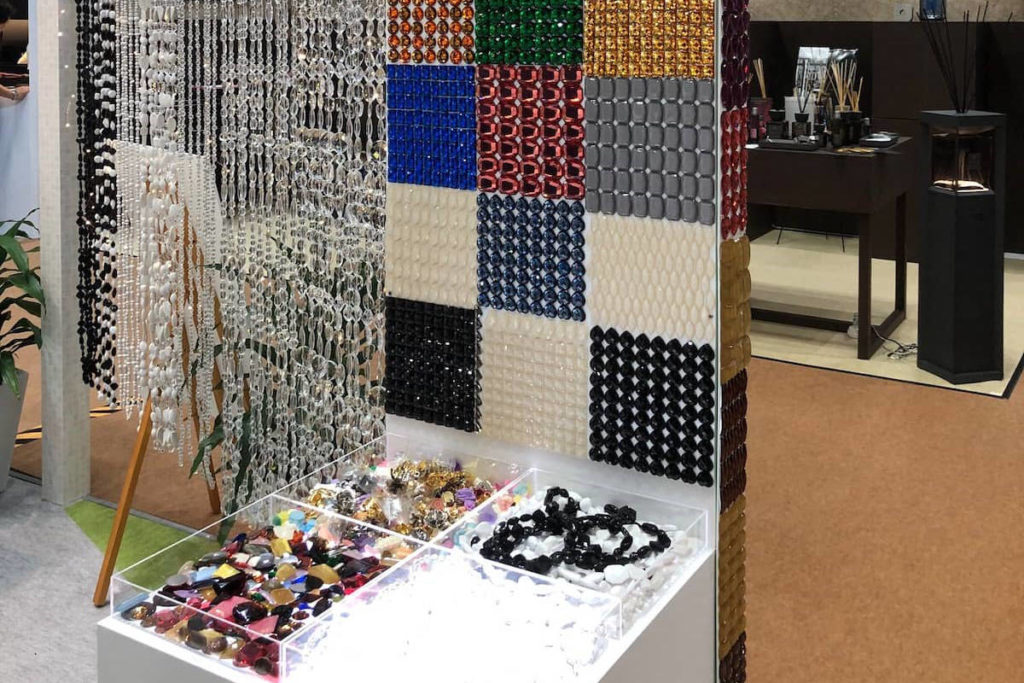 Epoxy gemstone tile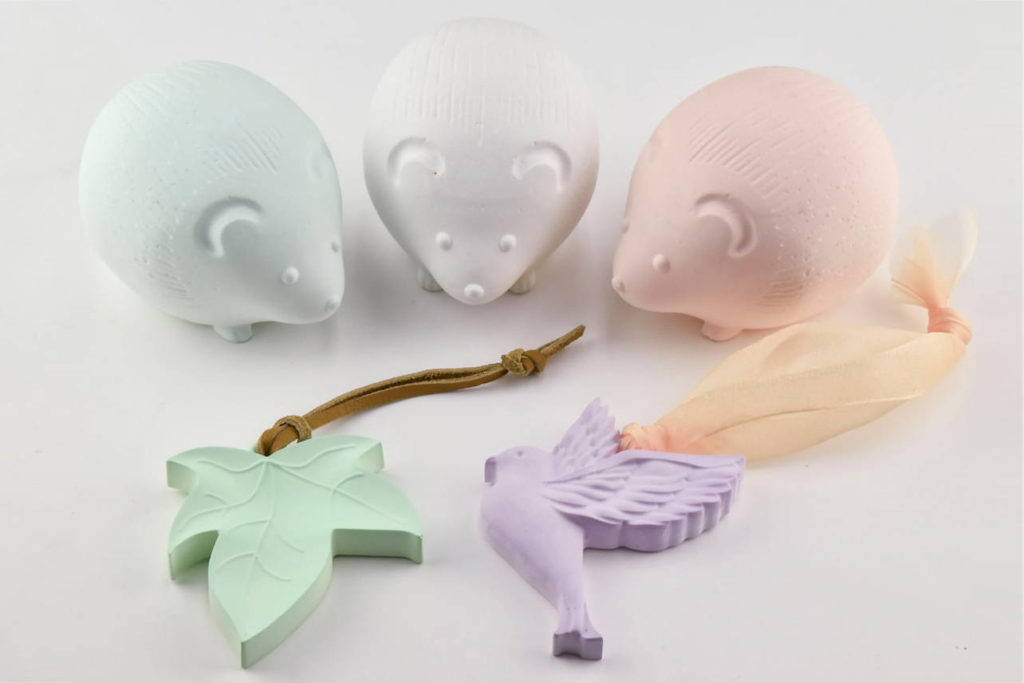 Diatomite artwork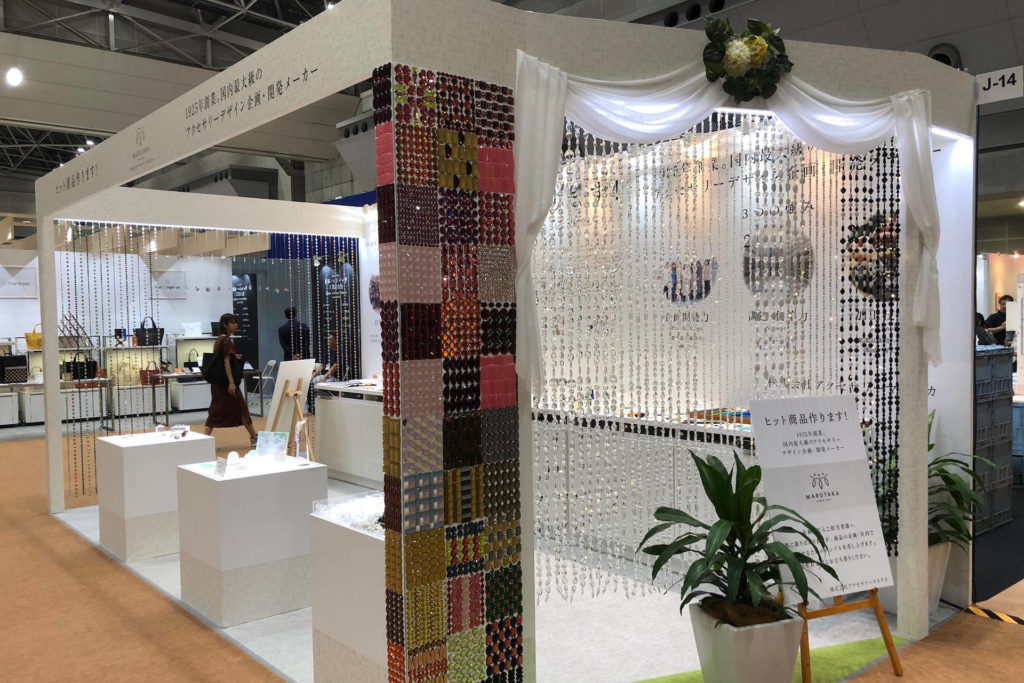 We were an exhibitor at Interior Lifestyle Tokyo
Mobile phone /
smartphone accessories
Utilizing various materials including acryllic, resin, silicone, and fabric, we work on developing and manufacturing mobile phone and smartphone accessories that are truly unique.
Neck straps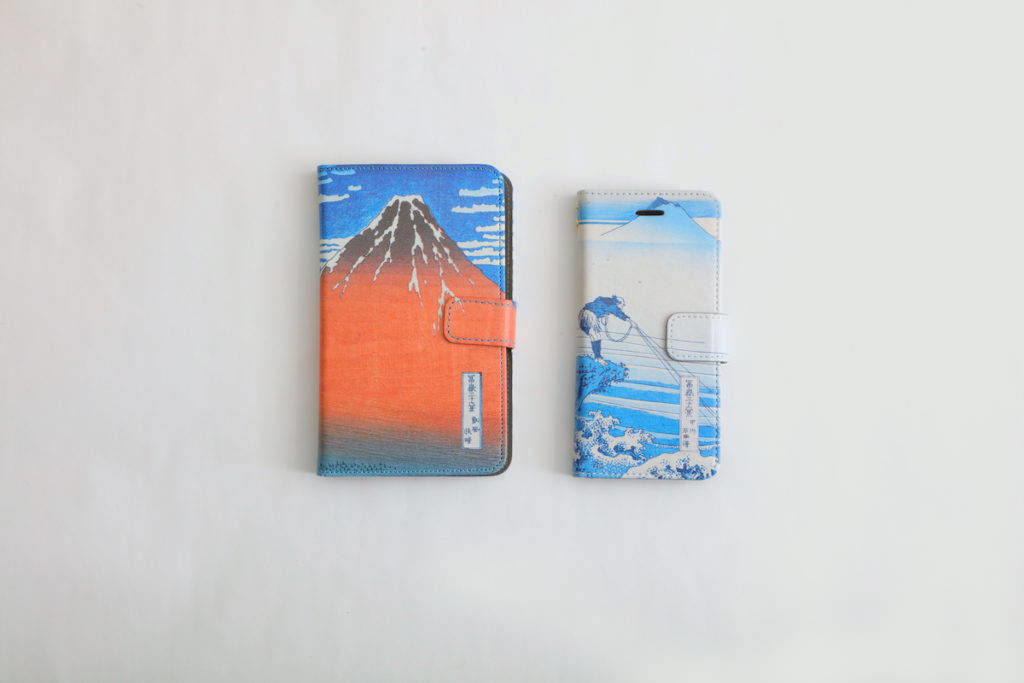 Smartphone cases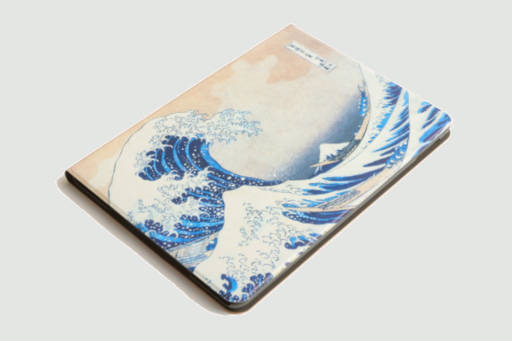 Tablet cases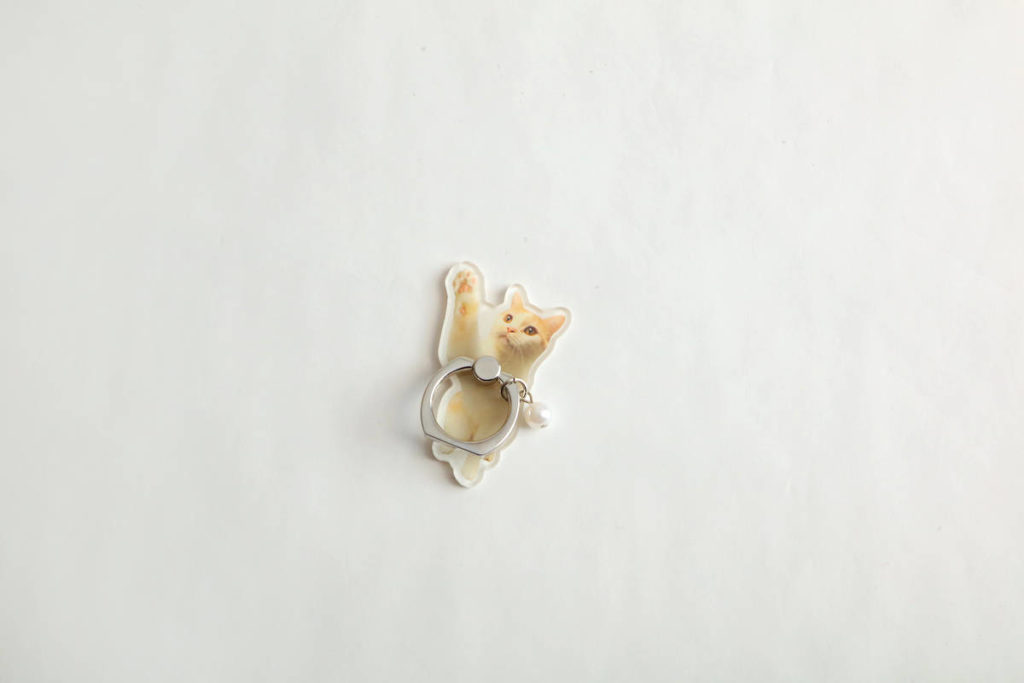 Smartphone rings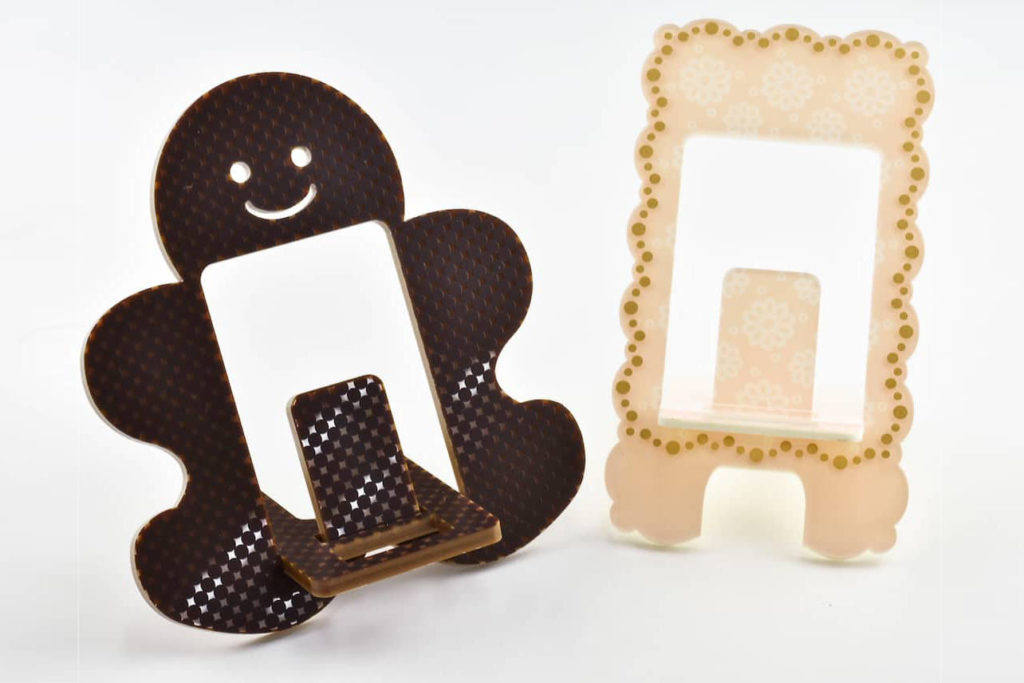 Smartphone stands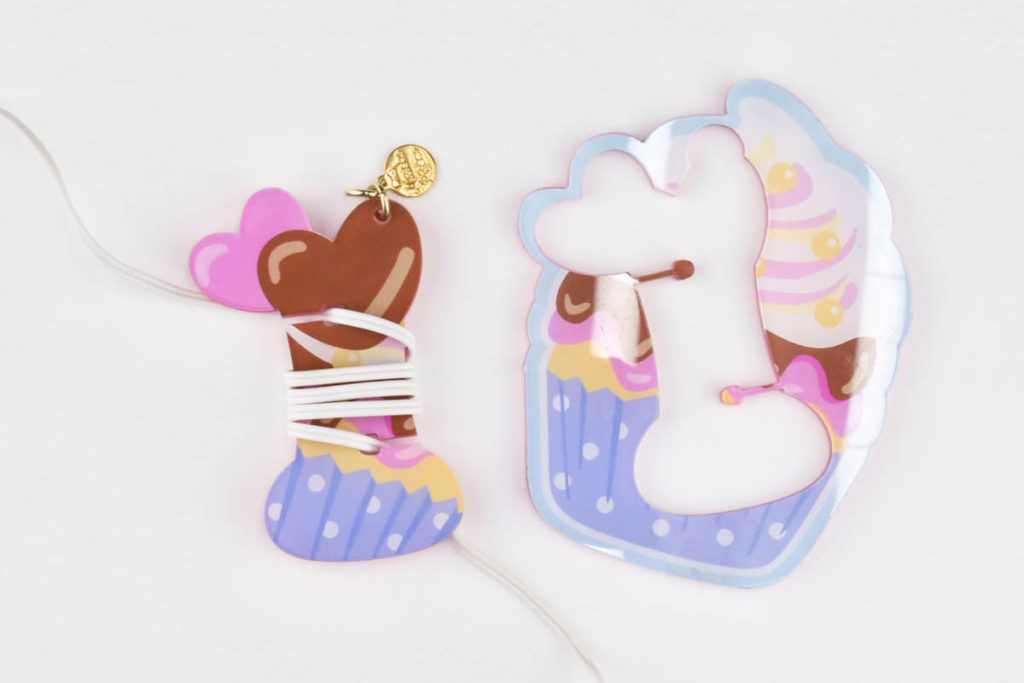 Cord holders